Exploring the Essence of Care in Homes with HomeChoice Network Inc.
When you hear the phrase "care in homes", what comes to mind? For many, it evokes feelings of comfort, familiarity, and security. Home is where the heart is, and when it comes to providing care, there's no place like it. Whether you're a senior desiring to stay independent or a loved one looking for the best care for your family, understanding the nuances of home care is crucial. This is where HomeChoice Network Inc. stands out. With years of dedication to the residents of Moore County, North Carolina, they've cultivated a reputation for excellence. Their expert team prioritizes the individual needs of every client, ensuring that care in homes transcends from being just a service to a personalized experience. With HomeChoice Network Inc., you're not just choosing a service provider; you're opting for a partner that values the essence of home as much as you do. Let's dive in.
What Is Care in Homes?
Simply put, care in homes refers to a range of services designed to ensure seniors and individuals with certain needs get the support they require while staying in their home environment. This mode of care has seen an upsurge in demand, primarily because of the comfort and familiarity it offers.
Types of Care in Homes
HomeChoice Network Inc., located in the heart of Moore County, North Carolina, offers a wide array of services. Let's break them down:
Personal Care: Tailored to cater to daily routines, personal care involves assistance with self-administration medications and ensuring proper hygiene.
Companion Services: Ensuring the emotional well-being of seniors is as crucial as tending to their physical needs. Companion services fill the void, offering companionship and much-needed interaction.
Nutrition Services: Proper nutrition is the cornerstone of good health. From meal planning to actual food preparation, this service guarantees the dietary needs of seniors are met.
Housekeeping Services: Maintaining a clean environment is therapeutic. Housekeeping services ensure a clutter-free, clean, and serene environment.
Respite Care Services: Even caregivers need a break. Respite care services provide temporary relief for primary caregivers, allowing them to recharge.
Transportation Services: Need to visit the doctor or buy groceries? No worries. Transportation services ensure seniors can move around with ease.
Benefits of Choosing Care in Homes
Personalized Care: Home care is tailored to cater to the unique needs of each individual. It isn't one-size-fits-all.
Comfort of Home: There's an unmatched comfort that comes with staying at home. Familiar surroundings contribute to mental well-being.
Cost-effective: In many cases, care in homes is more affordable than institutionalized care.
Flexibility: Services can be scheduled at the client's convenience, offering flexibility that other care options can't match.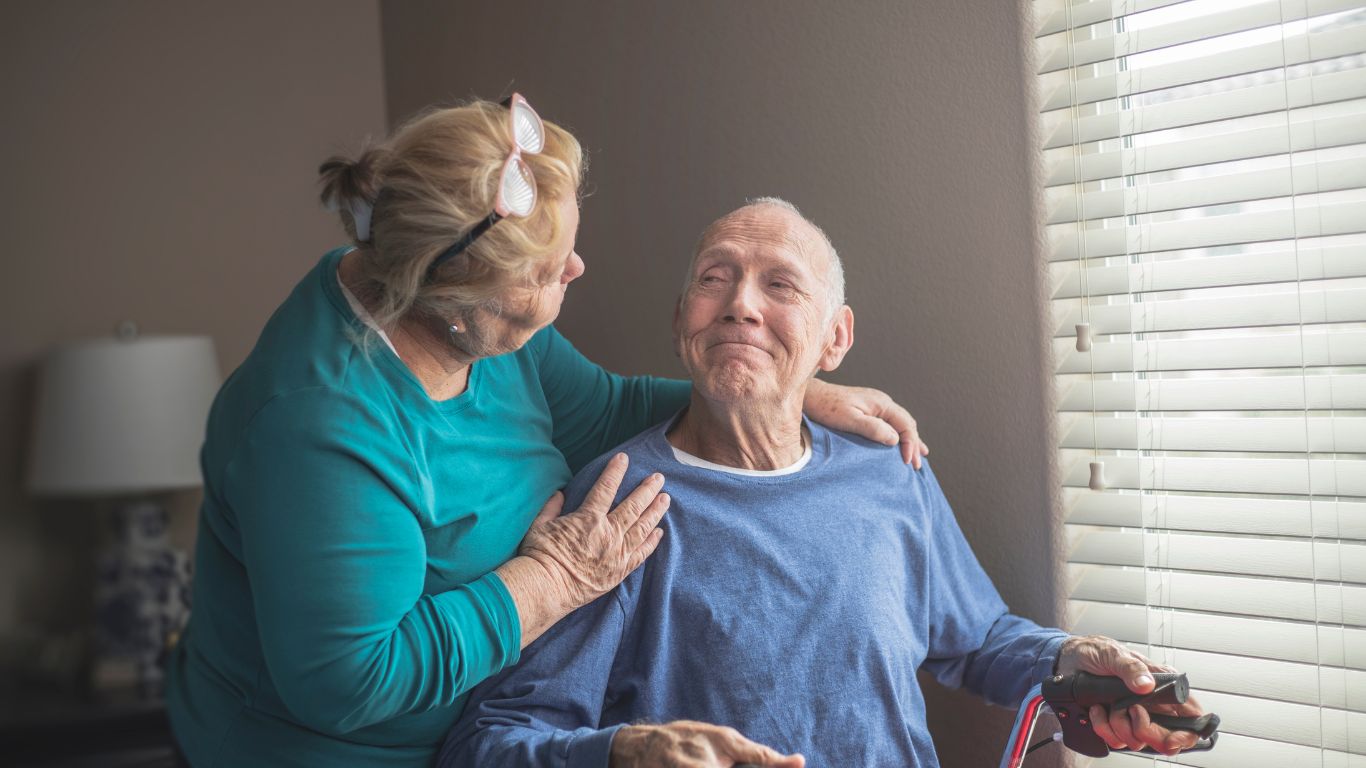 5 Frequently Asked Questions about Care in Homes
1 . What differentiates care in homes from other types of care?
Care in homes stands out for its intimate approach. Unlike institutional settings, it's personalized, adaptable to individual routines, and offered within the comfort of one's own sanctuary. This ensures that individuals not only receive the necessary physical care but also the emotional and psychological support derived from being in a known environment. Moreover, there's a sense of autonomy and dignity preserved when one gets care in their own home, which might be compromised in other care settings.
2. How do I know if care in homes is the right choice for my loved one?
Deciding the best care type is often a complex decision, influenced by many factors. If your loved one cherishes their independence, finds solace in their home's familiar environment, and needs daily assistance without the confines of a facility, home care is an optimal choice. It offers personalized services tailored to individual needs and routines, making daily life both comfortable and manageable. HomeChoice Network Inc. ensures this by providing expert caregivers who make staying at home a comfortable reality.
3. Are home care services only for seniors?
While home care is primarily associated with seniors, it's a misconception that it's exclusive to them. Many home care agencies, including HomeChoice Network Inc., provide services for individuals across age groups. This includes those recovering from surgeries, facing chronic illnesses, or those with specific disabilities or needs. The key is to provide necessary assistance to make daily living easier, regardless of age.
4. How do I pay for home care services?
One of the concerns many have is the financial aspect of home care. Fortunately, there are diverse payment options available. HomeChoice Network Inc., as a leading provider, streamlines this process by invoicing directly. They accept a variety of payment methods, including checks and credit/debit cards. Furthermore, they are recognized and approved by Long-Term Care insurance companies, which can substantially offset the costs. It's about ensuring that quality care is accessible and manageable financially.
5. Can care in homes include medical services?
Traditionally, care in homes has been associated with non-medical services. However, the landscape is evolving. While the primary focus remains on non-medical care, many providers, like HomeChoice Network Inc., are expanding their services. They assist with medication administration, post-operative care, and related tasks. It's all about ensuring the holistic well-being of the client while keeping them in the comfort of their homes.
Delivering Quality Care in North Carolina
North Carolina, specifically the greater Moore County area, is home to a gem in the realm of care in homes — HomeChoice Network Inc. Founded by healthcare professionals in 2003, the organization's sole mission is to ensure seniors live independently and comfortably.
Nestled in the picturesque surroundings of Aberdeen, HomeChoice Network Inc. serves numerous communities, including Southern Pines, Pinehurst, and neighboring regions. If you reside in North Carolina, United States, and seek quality home care services, HomeChoice Network Inc. stands as a beacon of excellence and dedication.
Final Thoughts
Care in homes is not just a service but a commitment to ensure our seniors live their golden years with dignity, comfort, and independence. By opting for home care, you're choosing a life filled with familiar comforts, personalized care, and the unmatched serenity that only "home" can offer.
Reach out to HomeChoice Network Inc. at 260 Magnolia Square Ct, Aberdeen, NC 28315, United States, or give them a call at 910-944-1116 to discuss your care needs. Remember, home is where the heart is, and with the right care, it can also be the place where health and happiness flourish.